8th October 2014
Pretty Ballerinas is the brand of ballerina pumps made famous by it's many celebrity fans. What many people aren't aware of is that Pretty Ballerina pumps have been made in the same village on the Mediterranean island of Menorca by the same family since 1918.
From the Middleton sisters to Kate Moss, every fashion lover knows Pretty Ballerina, founded by the Mascaro family 1918 to offer hand made ballet slippers. During the 50's, under the leadership of Jaime Mascaro, the workshop started manufacturing high quality designer shoes, and by the 80's they had opened several stores under their own name 'Jamie Mascaro'. During the 90's Lina and Ursula Mascaro consolidated the company and took the brand to a global level.
The real success story for Jamie Mascaro is the 'Pretty Ballerina' pump, using the same design as a ballet slipper, it has become the preferred shoe of the celebrities of over the world and seen of the pages of many a high class glossy magazine. Pretty Ballerinas is known for its huge array of styles and colours and the unusual way materials are combined, each shoe shape is named after a female screen or music icon to help customers remember which shape suits them best.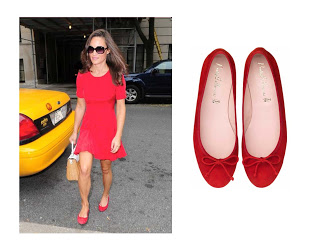 The stores are designed like tiny chocolate boxes with signature details of French antique gilt mirrors and chandeliers, pink shelving and leopard print sofas.
Jamie Mascaro stores can be found in Mahon and Ciutadella and the factory shop is still in Ferreries (they also sell some leather jackets, men's and children's shoes as well).