23rd June 2018
Menorca is blessed with stunning sandy beaches and crystal clear blue waters. There are more beaches on the island than Mallorca and Ibiza combined- with nearly 700 square kilometres of beach on the island and 216 kilometres of coastline, Menorca offers you a wide range of options of where to top up your tan!
If you want to tour the beaches of the island, the best way to do so is by car (we can arrange a personal Meet and Greet service for you at the airport). If you'd like to explore the beautiful coastlines, there are several hidden coves and calas that require a little bit of walking from the parking area and these are usually more secluded and unspoilt. If you do decide to visit the more secluded beaches, remember to take your own water and food (but don't forget to take your garbage away with you too!)
With many beaches to choose from, we've compiled a list of our top beaches and why:

Es Grau Beach
Best for family-friendly: Es Grau
If you want a child-friendly beach but not be amongst the crowds, visit Es Grau located on the north-east coast of the island. This horseshoe-shaped beach offers beach goers very tranquil and calm waters and the sea stays shallow for a few hundred feet from the shore. There is also a village only a short stroll away where you can find a selection of family-friendly restaurants and shops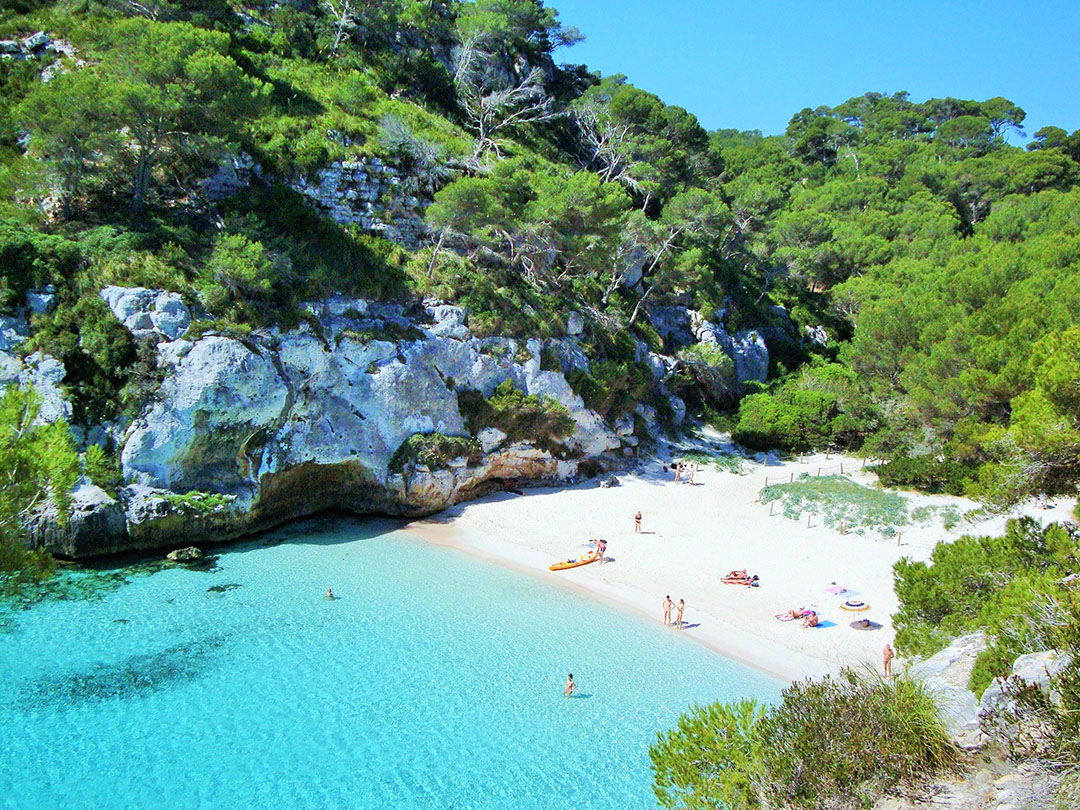 Photo Courtesy of ElevenRoute article on Menorca, Spain. Cala Macarelleta
Best for the post-card photo: Cala Macarelleta
Bring your cameras, you won't regret it! The turquoise blue water is so crystal clear that yachts appear to be floating in space! Cala Macarelleta is also connected to Cala Macarella by trail with some amazing views, so we recommend bringing a good pair of shoes! Arrive by 10AM to guarantee a spot in high summer.
Best for surroundings: Platja D'en Tortuga
The fine white sand is an exception for the north of the island. It lies in a cove located in Grau Albufera Natural Park; you'll follow a 1.2 km trail and be greeted to space and tranquillity. Appreciate the beautiful surroundings where silence is broken only by the sound of waves.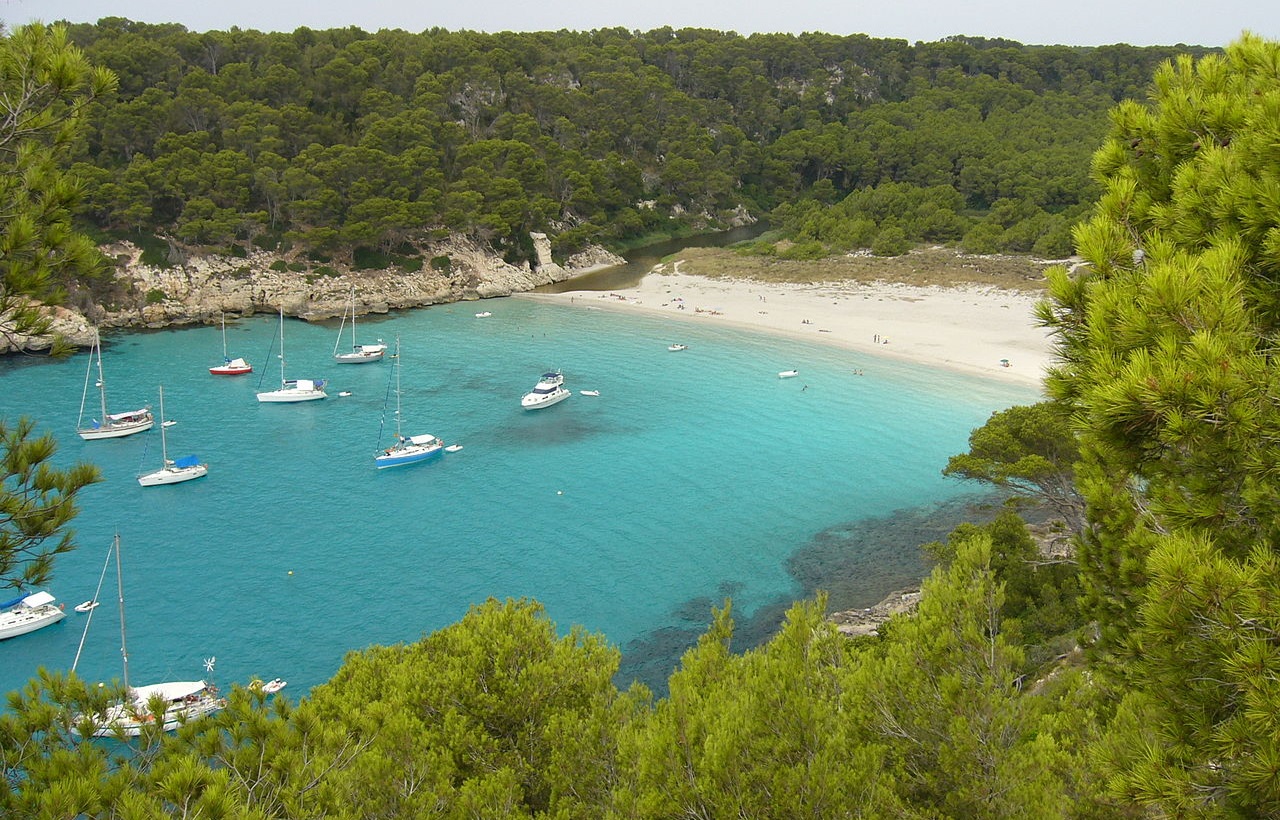 Photo Courtesy of Duantless Jaunter- The Balearic Island Lowdown. Cala Trebaluger
Best for peace and solitude: Cala Trebaluger
About a 20-minute walk from Cala Mitjana along a lovely path through the forest, cultivate your soul on one of the quietest beaches of the south coast. A medium-sized beach with gorgeous soft sand and crystal clear blue water; towards the rear is the end of a ravine with a fresh water river.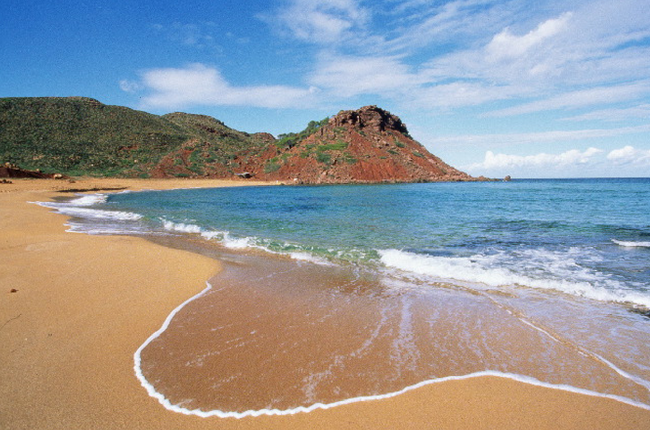 Best for adventure: Cala Del Pilar
Enjoy the well-worth 40-minute hike through a beautiful track to the red glowing beach and clear blue waters. The surrounding area is brimming with wildlife, particularly in the gorge behind the beach.
To keep up to date with our newest villas, offers and news, subscribe to our newsletter
here
.