14th August 2018
In the pretty town of Sant Lluis lies a very special restaurant which is a favourite of ours and many of our clients: Pan y Vino.
Owners Patrick (head chef) and Noelia (front of house) has run this pleasant restaurant for 10 years with an amazing team. Their menu is seasonal with strong French and Mediterranean influences and beautifully served up, which clients describe as 'art'.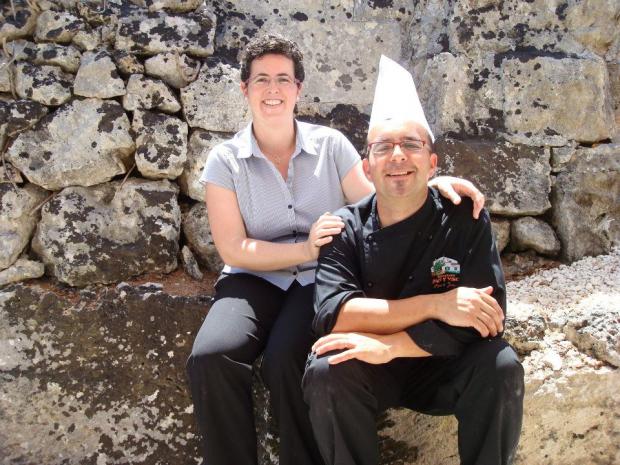 Enjoy a special evening and a memorable meal in this spectacular restaurant. Pan y Vino are now offering their sixth tasting menu, focusing on the West French Indies. This new tasting menu introduces flavours of the tropical islands found in Guadalupe, Saint Barthelemy, Saint Martin and Martinique of coconut, lime, pineapple and coriander just to name a few. Owner Patrick chose the theme from memories with their family who introduced him to the beautiful island of Martinique which he used to create this delicious gastronomical experience.

Tasting Menu: The French West Indies (2018)
Spicy cod fritters, tartare of tomato, cucumber and coriander
-
Traditional creole soup. An updated version of French West Indian soup with Iberian bacon, spinach and spiced bread croutons, known as Boullion antillais
-
Prawn burger, lime and chilli with a splash of Ti-Punch (Martinique's national cocktail)
-
Pineapple sorbet with ginger compote
Chicken Colombo with curry and peanuts
-
Vanilla roast lobster with crudités
Banana tarte tatin, cinnamon and rum with coconut cream
-
Coffee and criollo chocolate with West Indian butter brioche
Book now
here
. The tasting menu is 55€ per person and a supplement 21€ with wine pairing available
Stay up to date with the latest news, villas and offers by subscribing
here