Trebalúger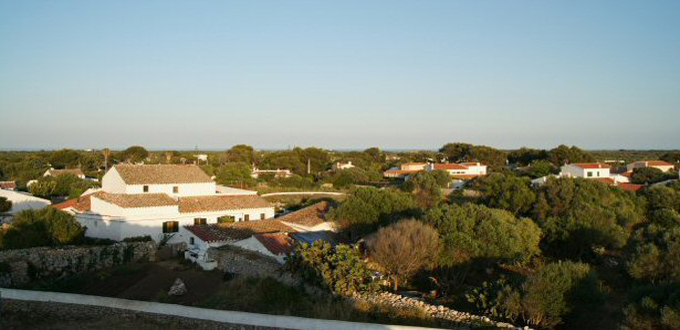 Trebalúger is 10 Minutes from Mahon (Mao) and close to the town of Es Castell, on the Es Castell to San Luis (Sant Lluis) road. A lovely combination of old houses, full of character, and newer properties, tastefully built in a traditional Menorcan style to complement the village. At the end of the village is a footpath down to the coast through pretty open countryside.
Nearby are the delightful towns of Es Castell and San Lluis (Sant Lluis) where you will find supermarket, banks, pharmacy, post office, shops, quality restaurants and great local bars! And next to Es Castell is the pretty fishing harbour of Cales Fonts a lively 'traffic-free' area with a mixture of good bars and restaurants and is a wonderful place for a summer's evening stroll or for picking up a boat tour around the port.
The white sand beaches of the south coast, Binibeca (Binibequer), Punta Prima, Binisafúa (Binisafulla) and Alcaufar are a 10 minute drive and further a field are the Nature Reserves of S'Albufera des Grau, I'lla d'en Colomi and Cap de Favaritx.
Related Villas