Menorca is the low-key, unspoiled haven of the Balearic Islands. While tourism developed fast on neighboring islands Mallorca and Ibiza from the 1950s, Menorca resisted this original wave of package tourism, instead focusing on balancing tourism with protecting its natural environment and traditions. Menorca has since been recognised as a Top 100 sustainable destination, but the story of its sustainability goes even further back.
To punish the island for refusing to support him during the Spanish Civil War of the 1930s, the fascist dictator Francisco Franco refused to send money for Menorca's infrastructure development. The 435-square-mile island remained largely unaltered for years, and this turned out to be a blessing in disguise.
Mass tourism eventually began to trickle in from the 1970s, but a local movement spearheaded by the Grup Balear d'Ornitologia i Defensa de la Naturalesa (GOB) association ensured that the island's most pristine natural spots escaped being developed.
The entire island was recognized as a UNESCO Biosphere Reserve in 1993 protecting large parts of the island from being built on. In 2019, Menorca requested that UNESCO move to protect more of the island and its biodiversity, including the waters around it, essentially putting a stop to any new development where it didn't already exist.
Menorca and Sustainability Today
Although its popularity is increasing, Menorca still only welcomes around 1.5 million tourists each year, compared to Mallorca's 10 million or Ibiza's 3.5 million.
The island has announced plans to abandon fossil fuels by 2030 and generate 85% of its energy from renewable sources and is also campaigning for its Talayotic archaeological sites to be awarded UNESCO World Heritage status.
Many of Menorca's beaches are deliberately only reachable by foot, ensuring visitor numbers remain lower and protects the coastal environment. Trails have been restored for hiking, horseback-riding and mountain-biking and the island also encourages other eco-activities like kayaking, paddle-boarding or birdwatching to enjoy the island natural habitats and wonderful flora and fauna.
Menorca continues to focus on local produce and traditional production methods, like its renowned dairy industry. Ambitious revivals of Menorca's wine scene are underway and Menorca's increasingly exciting food scene using fresh local ingredients is witnessing fantastic restaurants popping up across the island, whilst Menorca was also recently named European Region of Gastronomy in 2022.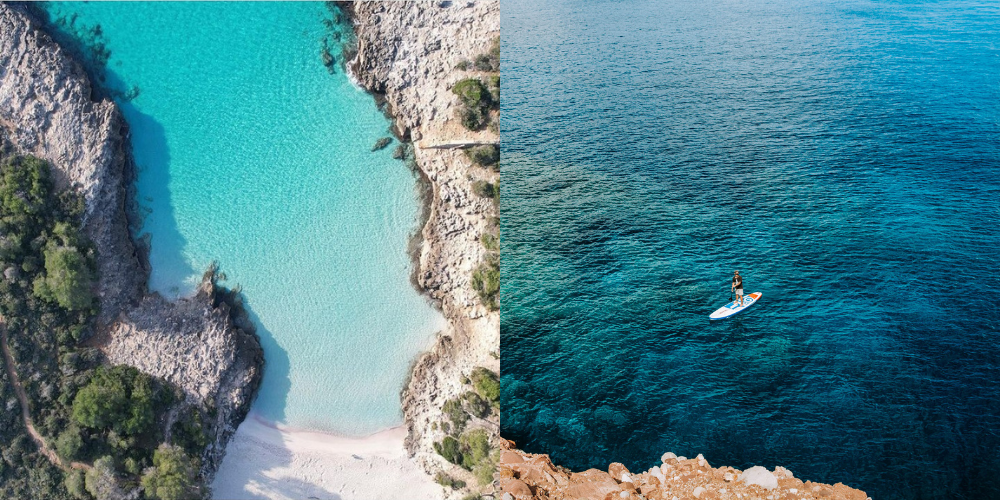 Sustainable Travel Accommodation
Despite becoming a popular tourist destination, Menorca's hotel industry still maintains a laid-back and community-centric approach, with a focus on sustainability. Since 2016, all visitor accommodations have been subjected to a sustainable tourism tax (ITS), ranging from €0.50 to €4 per person per night, which is then reinvested into local environmental initiatives. The majority of Menorca's holiday accommodation are thoughtful renovations of rustic buildings bringing new life to historic buildings with a low eco footprint. It is also possible to reach Menorca by train and ferry instead of by plane, as you can learn about more here.
MPO as an Eco-friendly Travel Company
It's time for us all to reconsider our approach to travel with a focus on minimizing our environmental impact. Despite best efforts, responsible travel can sometimes seem confusing. To aid conscientious travellers in making sustainable travel choices, MPO as an ecotourism company will continue to work with our clients and share information about Menorca's rules regarding sustainability through our platforms and materials and how visitors themselves can be eco-aware while on the island.
As a sustainable travel company, we work with villa owners to make better, green choices – from eliminating single use plastic such as miniature shampoos and shower gels and using energy-efficient appliances. We also encourage our clients to make green choices – such as the most economical way to use air conditioning (see below), recycling materials or encouraging the purchase of only locally-sourced food and products during their stay.
We encourage our clients to support businesses on the island who have received the Biosphere Reserve Seal, a special recognition for their positive impact on the island for their efforts to support sustainability. From restaurants to diving companies, you can recognise these businesses by their blue Biosphere Reserve Seal (pictured).
Always striving to be an eco-business, MPO also limits the amount of printed booking information we share with our clients by providing an online portal where they view documents digitally. We have an employee in permanent residence on the island to reduce the amount of air travel to Menorca other members of the team carry out. Our team also work from home, reducing the carbon-footprint of commuting to an office.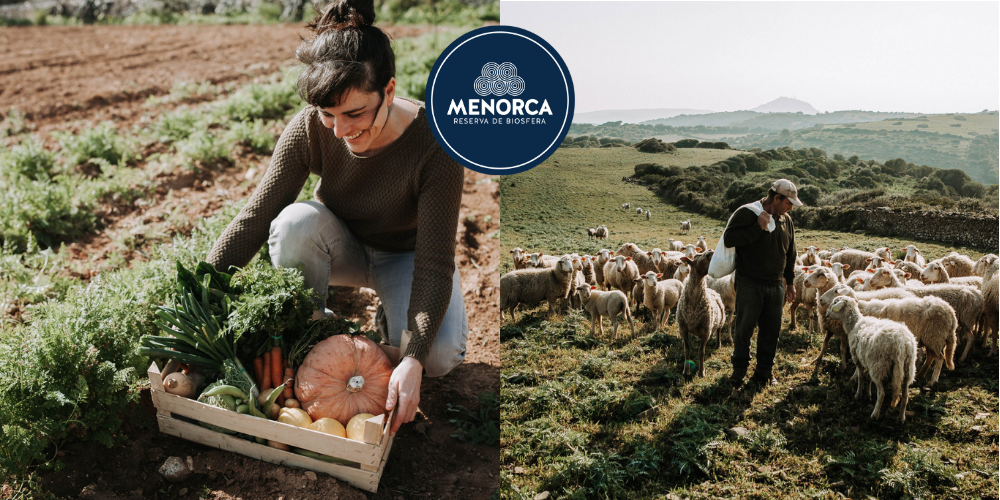 Air Conditioning - MPOs Sustainable Initiative
Setting the AC to 23 uses 20% less energy. A study by The Energy and Resources Institute (TERI) found that changing the thermostat from 17 to 23 will use 20% less energy, 30% if you switch to 27.